Want to Plant Red Spruce?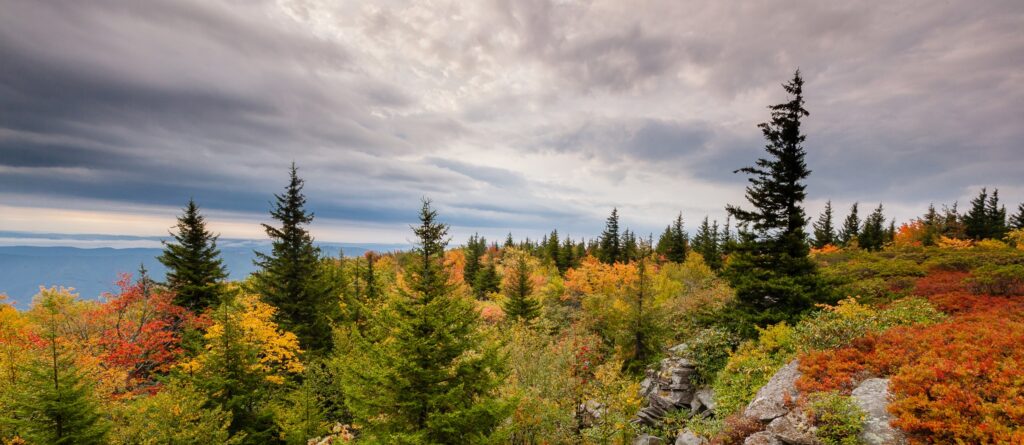 Before you purchase spruce saplings, it is important to determine whether your property or desired planting location is a suitable habitat for spruce.
What kind of places support red spruce?
A common misconception is that spruce are only suited for high elevation areas. However, spruce like the steady ample precipitation that occurs at high elevations, not the elevation itself. Spruce are shallow-rooted, thus they don't tolerate extended dry periods well.
The lower in elevation your property, the less annual precipitation you will receive, making site selection more important. Above 3,000 feet, spruce can be planted almost anywhere. Below 3,000 feet, however, more thought needs to be given. Sites with better moisture holding capacity, north facing slopes, etc. Any place that hemlocks are growing would be appropriate for spruce.
If you have questions about whether your location is suitable for red spruce, reach out to us at casri.rs@gmail.com
When are saplings available?
Saplings are only available during the month of April.
Purchasing Spruce Saplings: Now taking orders for April 2024!
Payment and Pick-Up Information
If you are ordering more than five saplings, we ask that you pay at least 50% advance via check, Venmo, or PayPal. Orders can be picked up in Canaan Valley. Orders must be picked up in Canaan Valley.