Mon Forest grows by 415 acres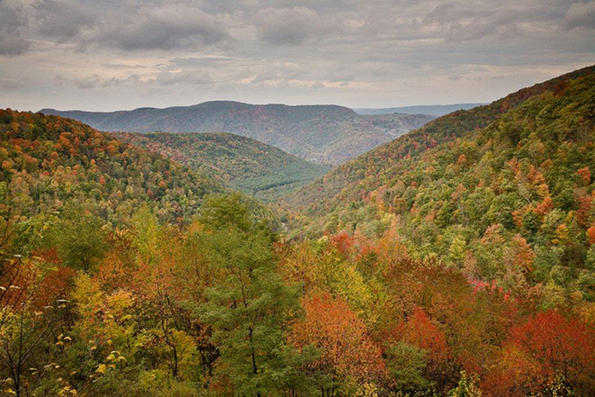 CHARLESTON, W.Va. — More than 400 acres of red spruce and northern hardwood forest bordering the Roaring Plains West Wilderness Area have been added to the Monongahela National Forest through agreements announced Friday.
The property, located on a slope of Mount Porte Crayon at elevations reaching 4,600 feet, was once owned by Mead-Westvaco, and was later acquired by The Nature Conservancy from its most recent owner, Thunderstruck Conservation LLC.
The U.S. Forest Service is using money from the federal Land and Water Conservation Fund, comprised mainly of fees charged to offshore oil and gas drillers, to buy 300 acres of the tract. The remaining 115 acres will be bought through the U.S. Fish and Wildlife Service's West Virginia Northern Flying Squirrel Conservation Fund.
The new Monongahela National Forest tract includes habitat for the endangered West Virginia northern flying squirrel and the threatened Cheat Mountain salamander, which is known to live on the site.
The land transfer announced Friday nearly culminates a 10-year Nature Conservancy project aimed at protecting nearly 2,000 acres of former timber company land adjacent to the Roaring Plans and Dolly Sods wilderness areas.
Plans call for a final 176-acre tract remaining in Nature Conservancy ownership to also be transferred to the Monongahela National Forest as funds become available.
Continue reading the story at wvgazette.com.